YES: I AM A DREAMER
April 19, 2017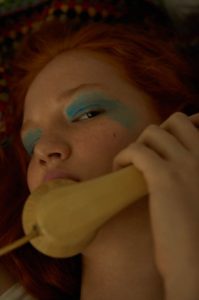 Sleeping is good for your skin. When we sleep, the functions of most organs in our body slow down. Sleep deprivation is one of the first things that show through on the face, with accentuated lines, dark under eye circles and dull skin. Preventing all this is simple: sleep at least 7 hours every night. At night the skin enacts self-repairing mechanisms favoring cell renewal through the production of elastin and collagen fibers, integrating those lost during the day due to the formation of free radicals and getting rid of dead cells.
Nighttime is the best time to take care of your skin as it is not subject to external agents and is more receptive. Just think that at night cell turnover increases ten times! Before going to bed it is essential to take your make up off and cleanse the face thoroughly, reactivating the circulation by delicately pinching the skin, followed by a quality night treatment.
Here a few suggestions: Caudelie Polyphenol Oil Detox is a 100% plant-based dry oil that helps cell renewal. Apply 6 drops on the skin before sleep, avoiding eye area.
Carita Paris Ideal White Crème de Nuit Cristalline stimulates cell renewal and helps balance the skin's natural functions, promoting its radiance and uniformity.
Shiseido Future Solution LX Night Cream is a high-performance nighttime moisturizer that helps reduce the appearance of multiple signs of aging, including wrinkles and loss of firmness, making the skin look more energized and youthful.
Dr. Hauschka's Night Serum is a revitalizing product suitable also for younger skins that supports the skin's natural rhythms for a fresh, radiant complexion.
Photo: Cristiano Miretti
Stye: Fabiola Di Virgilio
Style assistant: Chiara Manzoni
Model: Dasha Gorkova @Monster
Beauty editor and text: Cosetta Giorgetti
Hair: Daniela Magginetti @Close up using Tigi
Stella Jean, La Perla, Wolford, Wunderkind