CONSERVATION
April 20, 2017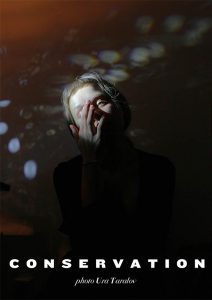 Lotions and creams that act as a shield against electromagnetic radiation. How much time we spend every day in front of a computer, tablet or smartphone screen? A lot. We do all we can to protect against UV rays, sometimes using moisturizers with SPF all year round, but we never worry about the electromagnetic radiations released by these devices that can be harmful  (just like smog and fine airborne particulates) for our skin, accelerating its ageing process. The warming caused by overexposure to digital screens increases dehydration and the production of  free radicals. This is why several beauty brands are investing in the research on shield active ingredients and in the creation of a repairing complex, conceived for those who live in high digital pollution conditions.
Here some suggestions: Clarins UV PLUS Anti-Pollution Sunscreen Multi-Protection Broad Spectrum SPF 50, with powerful antioxidant and protective plant extracts like organic white tea, cantaloupe melon and blackcurrant.
La Prairie Cellular Swiss Ice Crystal Serum thanks to the properties of plant and seaweed extract  renews and protects the skin from oxidants and environmental stress.Helena Rubinstein Prodigy Powercell Urban Active Shield, with an anti-pollution shield and UVA/UVB filters protects the skin from free radicals and oxidants.
Estée Lauder Nightwear Plus gets rid of impurities during the day and detoxifies the skin, imparting a glowing complexion.
Text by Cosetta Giorgetti
Photographer Ura Taralov
Model  Vlada Yenina